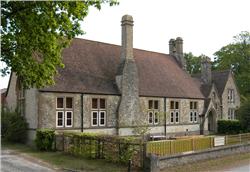 I will be attending the Blackmoor monthly market, held on the 1st Sunday of the month from August onwards.
I will be selling some of my textile pieces at the fair and taking along some of the July Textiles range of craft supplies for you to buy. I will also be demonstrating a craft technique each month.
The Blackmoor Village Hall, originally the school, was designed 1872 by Alfred Waterhouse (architect of the Natural History Museum in London) as part of a Victorian estate village. The Village Hall is next to St Matthew's Church in the centre of the village. The village is now a conservation area located within the South Down National Park.
http://www.blackmoorvillagehall.btck.co.uk/News
Nearby is the famous Blackmoor apple shop open from September to April for more info please see:
http://www.blackmoorestate.co.uk/index.php?option=com_content&view=article&id=7&Itemid=7